The winners of the 2023 Balzan Prizes are:
■ David Damrosch (USA) – Harvard University for world literature,
■ Jean-Jacques Hublin (France) – Max-Planck-Institut für evolutionäre Anthropologie Leipzig (Germany) for human evolution: palaeoanthropology,
■ Eske Willerslev (Denmark) – University of Copenhagen for human evolution: ancient DNA and human evolution,
■ Heino Falcke (Germany) – Radboud University Nijmegen (The Netherlands) and Max Planck Institute for Radio Astronomy, Bonn for high-resolution images: from planetary to cosmic objects.
The winner of the Prize for humanity, peace and brotherhood among peoples is
■ Francesca Rava Foundation (Italy).


Each winner will receive 750,000 CHF (approximately 780,000 EUR; 840,000 USD), half of which must be invested in research.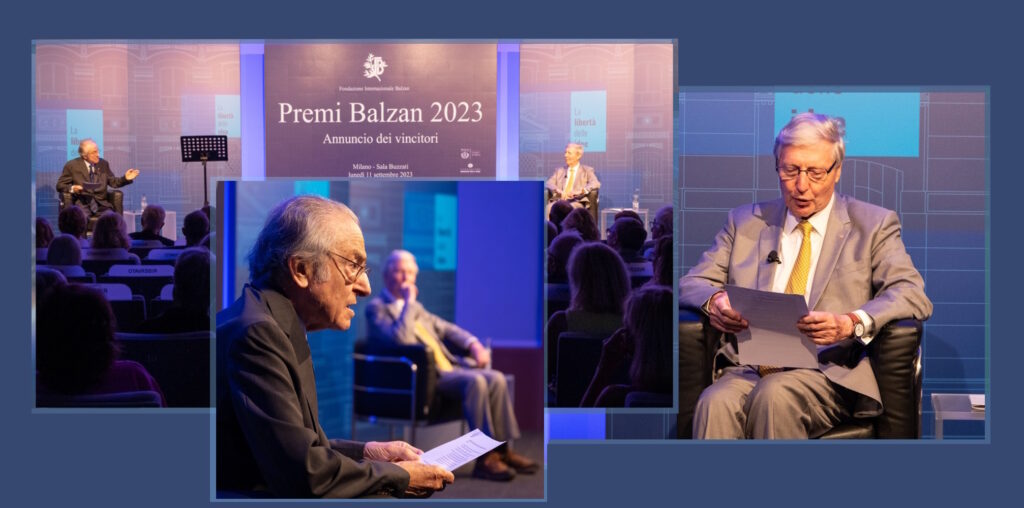 The announcement was made by the President of the Balzan 'Prize' Foundation Alberto Quadrio Curzio and the Vice-President of the General Prize Committee Jules Hoffmann (in the photos) during the traditional meeting in the Sala Buzzati of the Corriere della Sera Foundation in Milan.
---
▼ Press Release with Motivations